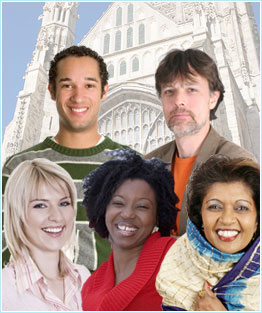 Pray Lambeth is a joint initiative of SOMA UK and the Crosswinds Prayer Trust, that aims to mobilise global prayer cover for the Lambeth Conference 2020.
We aim to provide briefings before, during and immediately after the event, with input from Bishops and contributors to the conference. We will also circulate appropriate feedback from intercessory groups and individuals around the world.
Our approach is not issues based. Our role is to stand in the gap - upholding all those present, that God's purposes will be enabled and His grace unleashed.
You do not need to be associated with SOMA or Crosswinds to receive our free updates. If you do belong to one of our prayer groups, please let us know which group you are a member of when you sign up for the email briefings or if you contact us.
How are we doing it?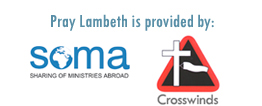 As well as the more conventional meetings and communications methods, we are using all available technical means to provide prayer briefings to virtually every country in the world - sms, emails, rss feeds and website bulletins. Anyone with a mobile phone or a computer with internet access should be able to benefit from our service.